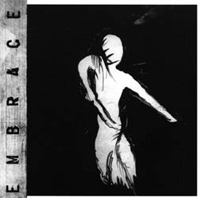 Dischord records announced yesterday that they'll be launching a new digital sales initiative sometime this spring. Though you can already buy most of the Dischord catalog through e-music, itunes and amazon, the label is apparently crafting a web-based version of their completely awesome direct-to-consumer mail order business (if you look on the back of any Dischord CD, it'll say something like, "This CD available $10 postage paid from Dischord Records").
Says the Dischord newsletter: "Our goal is to offer a hybrid of the direct sale and subscription based services. We will offer customers the option to purchase entire album files for a set price or purchase credits [that] can be used to download a variety of individual songs."
Awesome. And I assume the prices will be slightly lower than the average download, because that's how Dischord rolls.
Finally, a label that understands the power of the internet as a distribution method. Why can't the multi-billion dollar majors figure this stuff out? Grab that long tail, Dischord! Grab it!