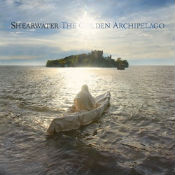 From now until February 23rd, you can stream the new Shearwater record, "The Golden Archipelago" from NPR's website. The stream has been up for a couple of days now, and I think I've nearly worn out my network card listening to it. If that's possible.
Personally, I think it's their best record (and I like Palo Santo a lot, so that's saying something). It's sprawling, detailed and gorgeous–and it somehow feels even more ambitious and interesting with every listen. It's definitely a record that deserves a dedicated listening session, possibly through headphones.
If you've never heard Shearwater, or if you just don't like streaming for some reason, try this MP3 of the track "Castaways" on for size.
If you live in or near Toronto, you should definitely go check them out at Lee's on April 1st. If you live in Austin, you'll have two chances to see them in the coming months: at Antone's during SXSW, and at the Parish on May 7th.