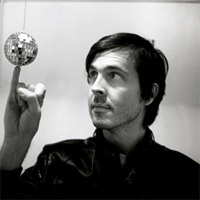 Austin's 3rd Annual FunFunFun Fest has a kickass lineup this year. It's kind of a strange hodgepodge of punk, indie, dance and hip hop, but that's not necessarily a bad thing. The highlights for me include:
The National, Minus the Bear (even though each record is slightly less awesome, "Highly Refined Pirates" banks them a lot of cred in my book), St. Vincent (Member of Dallas' The Polyphonic Spree whose solo record is great), Deerhoof, Dead Milkmen, Bad Brains, Clipse, Dan Deacon, Young Widows, Kool Keith and ALL.
I'm also really excited about the Rival Schools reunion, and the Walter Schreifels solo set. I'm a huge Quicksand fan, and Walter is still a kind of mythic figure to me.
Tickets for FFFF can be purchased here. Complete lineup info is here.